There are a number of organizations that advocate for children with learning disabilities. These organizations typically are made up of concerned parents and professionals, and they offer information online, community-based support groups, and informative conferences on the local, state, and national levels.
Learning Disabilities Association of America
Since 1963, LDA has provided support to people with learning disabilities, their parents, teachers and other professionals. At the national, state and local levels, LDA provides cutting edge information on learning disabilities, practical solutions, and a comprehensive network of resources. These services make the Learning Disabilities Association of America the leading resource for information on learning disabilities.
The International Dyslexia Association
IDA is a non-profit organization dedicated to helping individuals with dyslexia, their families and the communities that support them.
Children and Adults with Attention Deficit Disorder (CHADD)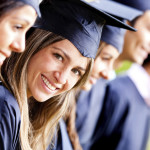 CHADD is the nation's leading non-profit organization serving individuals with ADHD and their families. CHADD has over 16,000 members in 200 local chapters throughout the U.S. Chapters offer support for individuals, parents, teachers, professionals, and others.